Gold Splatter Dove Ornament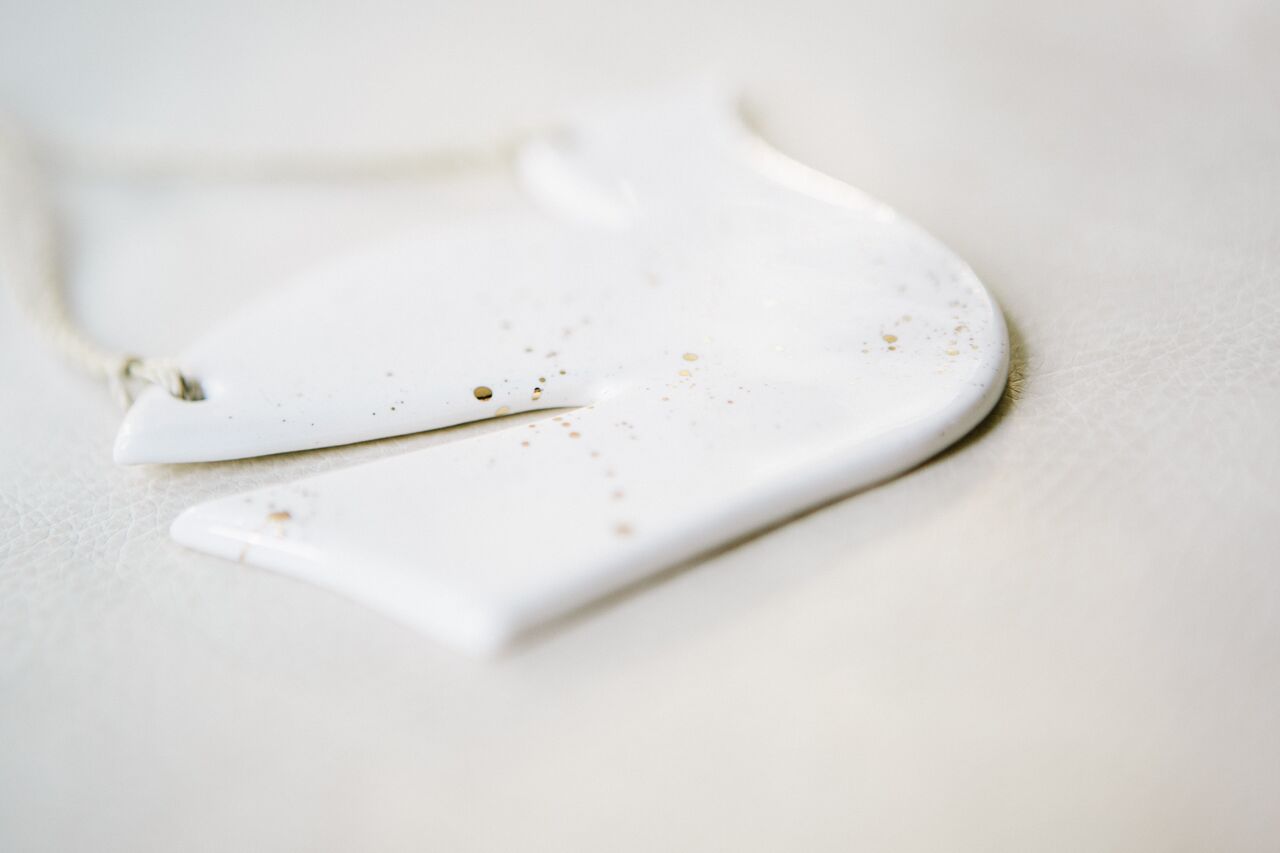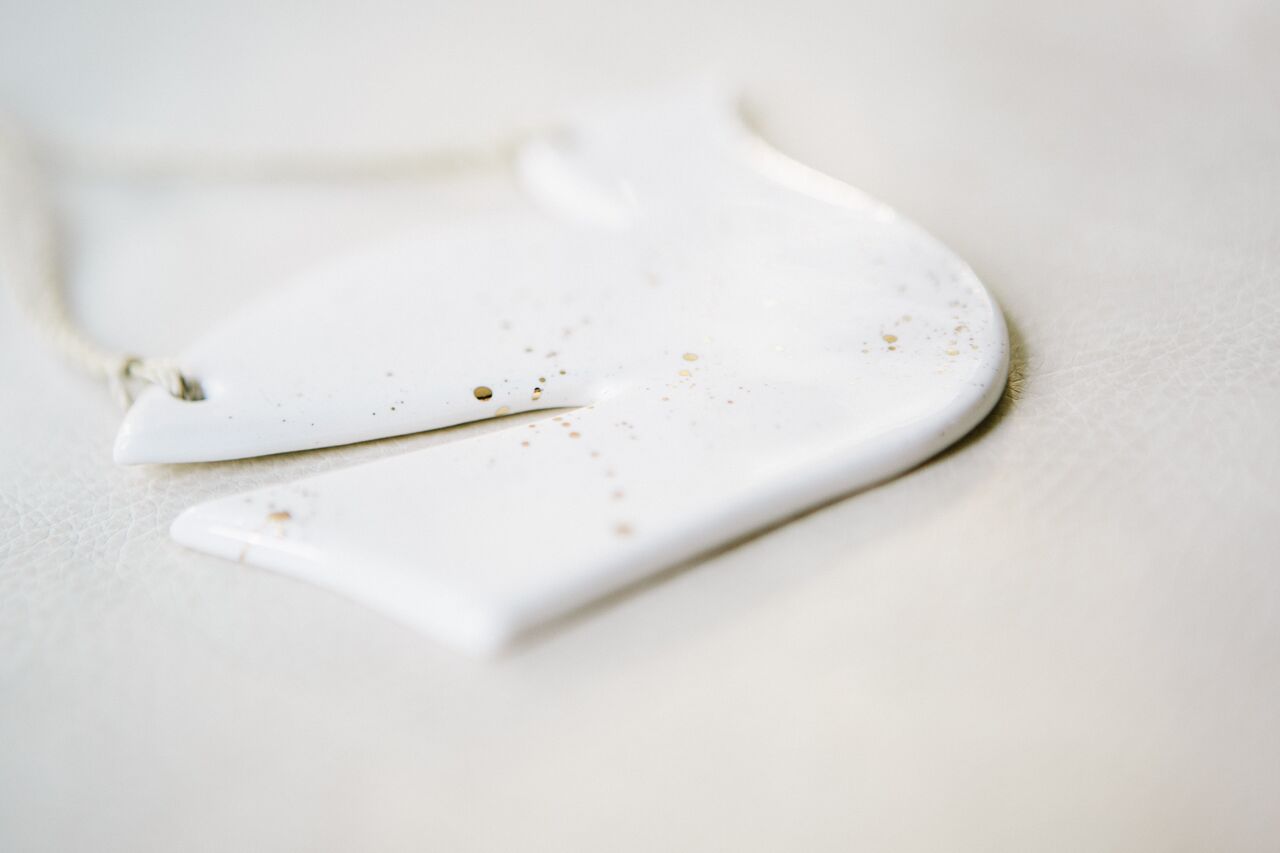 Gold Splatter Dove Ornament
Each dove is hand-cut, crafted with care and splattered with gold. The symbol of a dove is one of hope, which makes this piece a perfect gift any time of the year. We love how the genuine gold catches the light and glistens on a Christmas tree.
Approximately 3" X 5"
Handmade to order. Please expect shipping notification in 2-4 weeks.
For ready to ship ceramics, see Shop in Stock.