Lace Canisters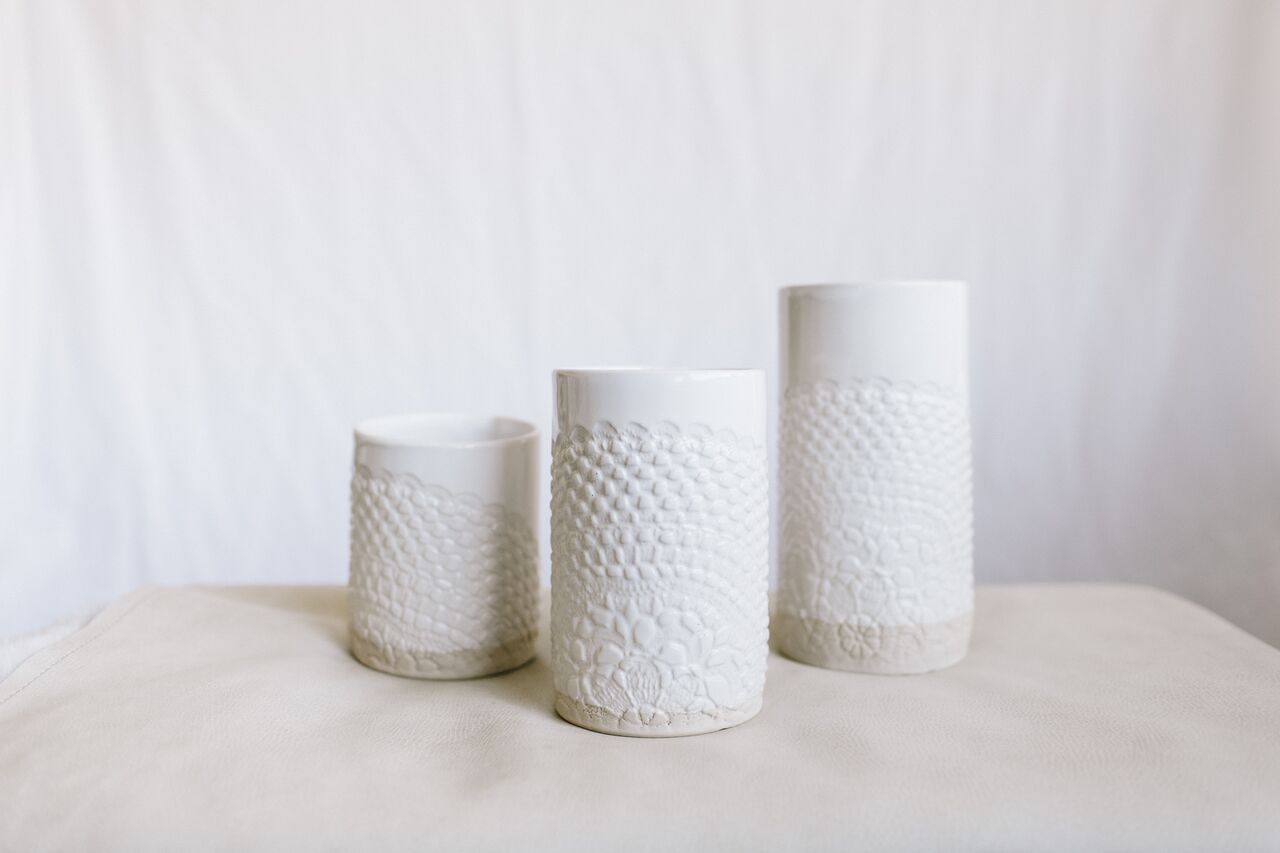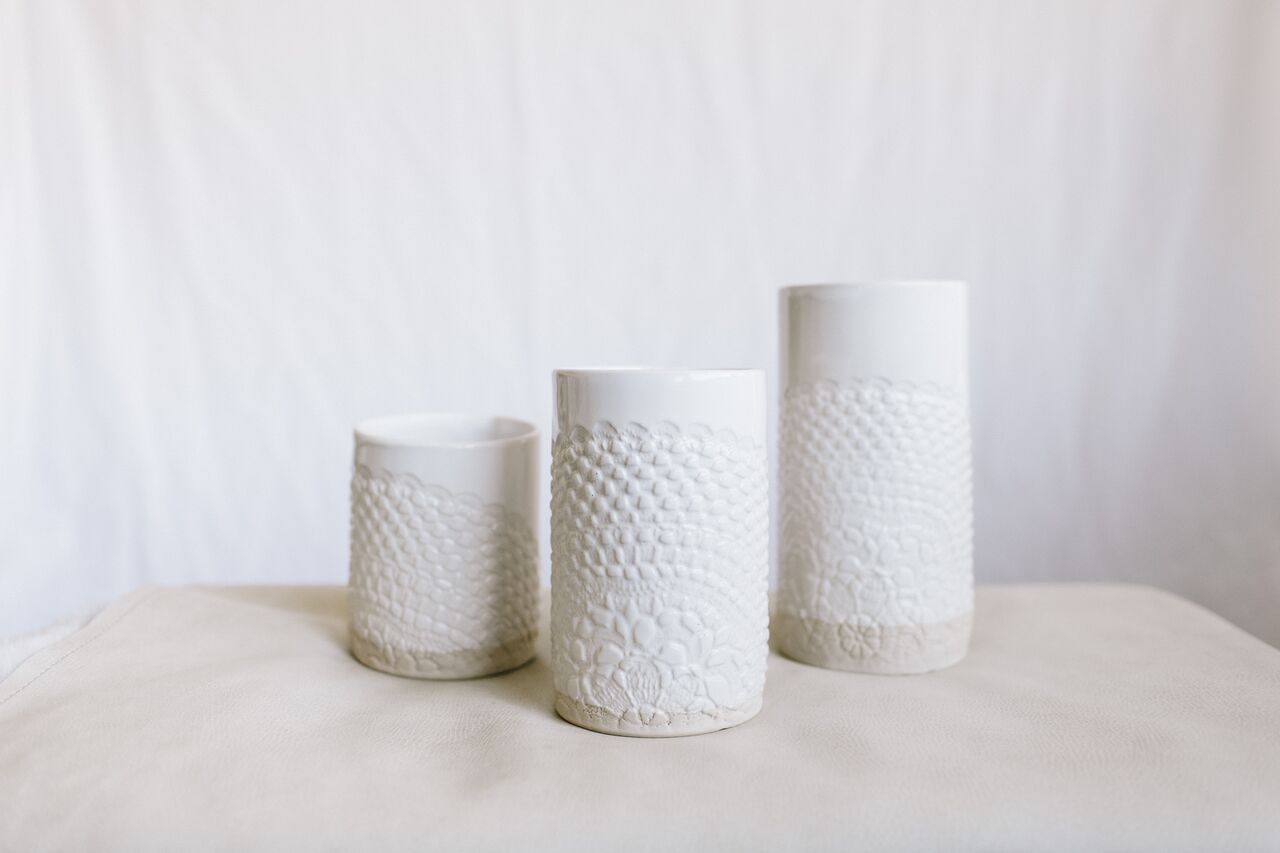 Lace Canisters
Perfect (and stunning!) vessel for holding kitchen spoons & utensils. We LOVE these pieces because they are gorgeous and versatile! Put them on display on your mantle or arrange a large bunch of flowers or holiday greenery.
Genuine Lace Detailing with Glossy White Glaze
Small: Approximately 4.5" x 5.5"
Medium: Approximately 4.5" x 7"
Large: 4.5" x 9"
Food + Dishwasher + Microwave Safe
Handmade to order. Please expect shipping notification in 2-4 weeks.